hey there finally i can feel the holiday atmosphere! YAYNESS :D i'm so happy because finally i can meet the whole family like my mother, my two sisters, uncles, aunts, etc etc. also i'm sooooo excited too meet all my friends!! wooot wooot.. i'm planning to meet up some blogger friend, my play friends (well i mean my playing partners when i was a kid). can't hardly wait to meet them all!

well now i already met my best partner also my blogger fellas Allysa. you know her from her blog "La Belle Partie de Moi" right? yeah she was my best friend when i was a kid and now she is a blogger like me haha, because she told me that she was got inspired by me. tehee thanks dear! ;)



pixie black heels from June+Julia! oh i'm so totally in love with this shoes. thanks juneandjulia :)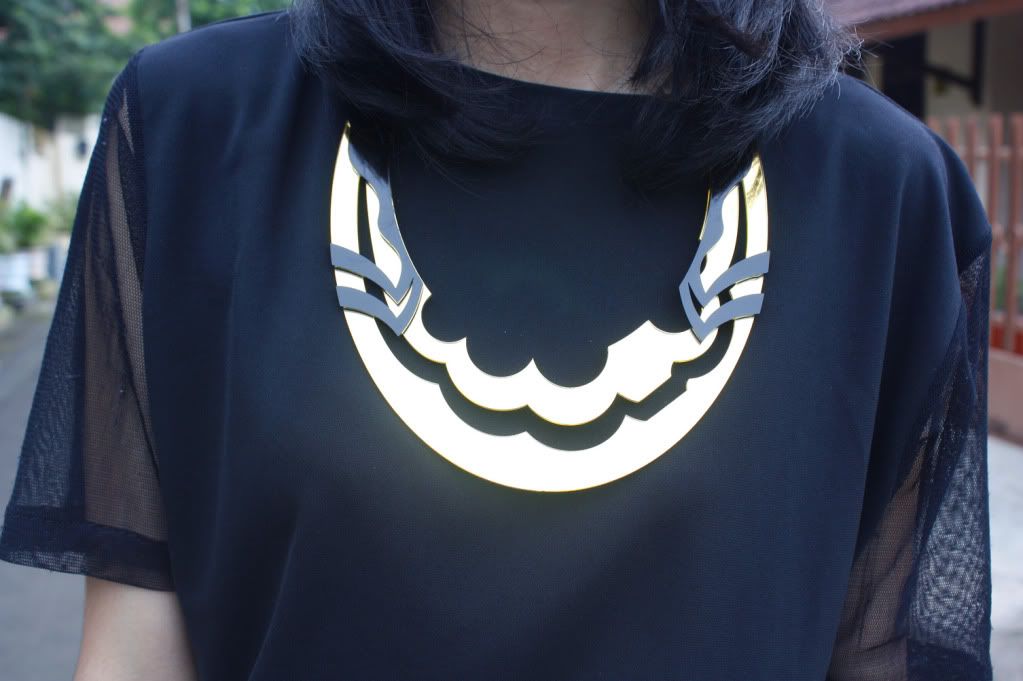 bought this statement necklace from AntykButyk. totally love it and cool!
and i got a bad news, since my tripod already left in Bandung (damnit), then i asked her to borrow her tripod and do the photoshoot together in front of my house hehe.. let see what was we wore.
did you just notice what i wore? the top one? the assymetric top? yes i just bought it from
Pretty Young Things
, they just launched the 3rd collection called "
ANIMALIA
". the collection are awesome and so wearable, i think it will give you a classic and chic at the same time. do check out their collection
here
and shop shop shop! ;)
get this mask if you purchase the animalia collection! SHOP :D

wore:
chain headband - Garland World
assymetric top w/ sheer detail - Pretty Young Things
gold statement necklace - Antyk Butyk
pattern white skirt - Sabila Anata booth's on Blogger Yard Sale
belt - sister's
pixie black heels - June+Julia




Happy Holiday everyone!
xoxo, Jessica